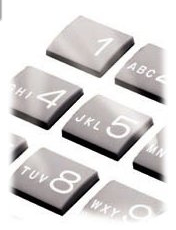 Inbound services
We can provide in-depth customer service support 24 hours per day. We can also dispatch service and technical support personnel according to your escalation protocol. Client databases can be maintained and accessed locally or across the web.
Outbound services
LMS combine capability and expertise in order to provide you with the right solution, taking into full consideration industry, proposition, timing and target market. LMS engages in the full process of project planning and set up, ensuring a full understanding of your requirement giving you the full benefit of our many years of experience within the call center industry.
We have a very focused list of service offerings primarily specializing in outbound solutions, including:
List Cleaning - Lead Generation
Appointment Setting - Product/Service Promotion
Mail Follow Up - Soft Sales
Customer Loyalty - Customer Care Programmes
Market Research - Subscription Renewal/Sales
Seminar Booking - Data Management Initiatives
Order Taking and Customer Service
Whatever marketing mix you use, from Infomercials to traditional TV, Radio or print, we can help you make the most of your advertising budget. Through the use of precise advertising response tracking, we will help you maximize your sales and streamline your operation. Complete catalog order taking, literature fulfillment, inventory control, and credit card transaction processing services are supported. Order tracking, multiple payment, shipping, and tax rates are easily integrated as well as "up-sell and cross-sell" of products and services.
Dealer Locate and referral Service
Whether a location based referral, or a criteria based match, our agents can help your customers connect with you. We can even transfer your caller "live".
Surveys and Customer Contact
Our call center agents can provide you with valuable marketing and other business intelligence. We can help you take the pulse of current and former customers so you can better focus your objectives or simply build goodwill.
Seminar and Event Registration
We can support special events or manage your ongoing class and seminar registration needs. Confirmation calls, letters, and registration packet fulfillment can all be arranged by our staff according to your needs.
---